Neighbors: Michael Tomson-DeGreeff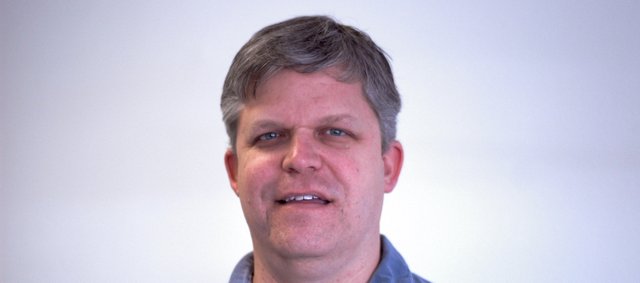 Occupation: Pastor, Eudora United Methodist Church
Family: Wife and four sons
Place of birth: St. Louis
Q: How long have you lived in Eudora, and what brought you here?
A: I have lived here since 2006 because I was appointed by the
bishop to be the pastor of the church here.
Q: What is the biggest risk you've ever taken?
A: Bungee-jumping out of a hot air balloon
Q: What is the best advice you've ever been given?
A: To do the right thing and be honest
Q: What are three things people should know about you?
A: : I love my family, I love the church and I love music.
Q: As a child, what did you want to be when you grew up?
A: I wanted to be a rock drummer.
Q: What's your ideal vacation spot?
A: Maine, on the beach
Q: What's are three of your pet peeves?
A: When people won't be straightforward and are passive-aggressive; I don't like messes; and when someone says they'll do something and they don't do it
Favorite things
Song: Anything by U2, but probably "One"
Last good movie you saw: "Tropic Thunder"
Book: Anything by Stephen Mitchell