Neighbors: Doug Mateo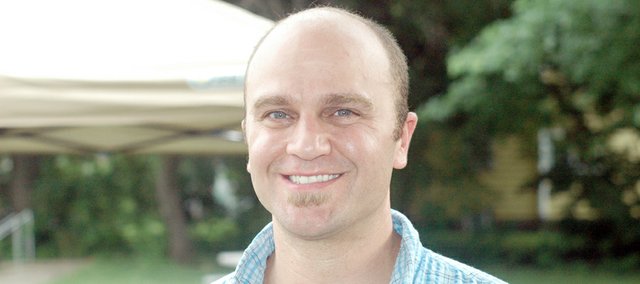 Occupation: Chiropractor, Mateo
Chiropractic
Family: Wife and one child
Q: What is the best advice you've ever been given?
A: Don't judge other people.
Q: What is the biggest risk you've ever taken?
A: Probably moving to Kansas City to start my practice in Eudora.
Q: What are three things people should know about you?
A: I'm community oriented, I love chiropractic and I'm a positive person.
Q: What are three of your pet peeves?
A: When pregnant women smoke, people who cheat the system and laziness
Q: What did you want to be when you were a child?
A: Evil Knievel.
Favorite things
Song: "Little Wing" by Jimi Hendrix
Last good movie you saw:
"The Hangover"
Book: "The Celestine Prophecy"
Food: Arroz con pollo