City hires interim administrator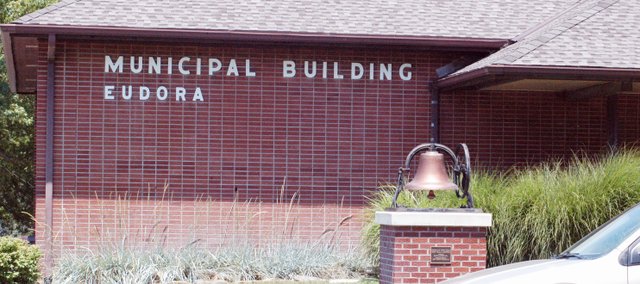 Former Lawrence City Manager Mike Wildgen has a new job.
On March 27, the Eudora City Council unanimously voted to hire Wildgen as interim city administrator. He will be paid $2,500 a month and will remain with the city until it finds a permanent administrator.
Wildgen worked for the city of Lawrence for about 32 years — 16 of those as city manager.
Though council member Jeff Peterson said Wildgen could provide guidance in other areas, the primary reason he was hired was to work on the 2010 budget.
"It's an interesting, challenging time, but it always is for cities at this time of year," Wildgen said.
Wildgen also is interim director of Watkins Community Museum of History in Lawrence, which is a part-time position. He said he would retain that job.
The council contacted Wildgen after Cheryl Beatty resigned as city administrator April 15.
And even though the aquatic center opened Saturday, discussion at the council meeting still heavily featured the pool and a possible oversight in its construction.
The pool wasn't equipped with the correct size pool pump and there was no specification on a hair trap for the pool vacuum system. Parts and labor to correct the problem totaled $12,111.82.
Parks and Recreation Director Tammy Hodges requested the council ask BG Consultants to pay the city for the error or waive costs it will incur to retrofit the pool in order to meet the requirements of the federal law that caused the pool's opening to be delayed.
BG's Brian Kingsley said the oversight wasn't intentional and that the firm would "make it right." However, he said he would rather have dealt with it at a staff level as opposed to during a public meeting.
The council agreed with Kingsley and the two sides will continue to discuss a solution.
The city also will look into improvements to address storm water drainage issues in the area of the Elm Street entrance to the aquatic and community center.
BG presented three options with costs ranging from $6,910 to $64,160. However, Kingsley told the council that all three options would be temporary fixes and that a permanent fix would cost between $100,000 and $150,000.
City superintendent Delbert Breithaupt said he would look into what the city could do on its own and the council could discuss solutions in subsequent meetings.
In other actions, the council:
• Agreed to write a letter of support for the Eudora Pedestrian Safety Committee's proposal of building a pedestrian bridge at the south end of Elm Street and extending to the other side of Kansas Highway 10.
The group hopes to pay for total the cost with transportation enhancement funds and grants.
• Approved the purchase of three loads of oil for chipping and sealing throughout the city. Cost is not to exceed $39,105.
More like this story