USD

491 grant provides summer programs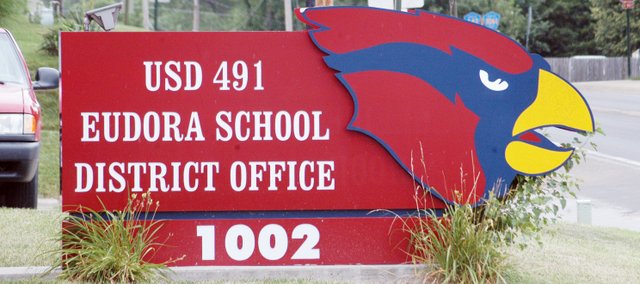 School ended a few weeks ago, but a slew of programs associated with Eudora USD 491's Safe Schools/Healthy Students grant are just beginning.
The programs range from day camps for students to drug and alcohol awareness meetings for parents.
Chrissy Mayer, prevention specialist for Eudora USD 491, said the hope was the programs would lay the groundwork for more programs in the fall.
The first of two day camps for students, which are called fun days, will be from
9 a.m. to 3 p.m. Wednesday at Eudora Middle School and are available for students in grades one through four.
The second fun day will be from 9 a.m. to 3 p.m. June 24 at EMS and is available for students in grades five through eight.
Safe Schools/Healthy Students employees will staff the fun days and students will need to bring their own lunch. Mayer said the day camps would provide a safe environment for students to have a good time while on summer vacation.
The first in a series of three parent information meetings will be at 7 p.m. Thursday at the Eudora Community Center, 1630 Elm St., and will focus on alcohol and the teenage brain.
The July 9 meeting will focus on marijuana and other drugs; and the Aug, 13 meeting will focus on prescription drugs. The meetings, which will last about an hour, will feature a presentation and then a question and answer session.
Mayer said the informational meetings were important because Eudora doesn't seem to have a lot of the problems associated with drug usage, but that didn't mean such problems don't exist.
"I don't think parents are aware of the problems because Eudora historically has had good athletic programs and the state assessment scores are good," Mayer said.
According to a Communities That Care survey that students took this year, 21.5 percent of students said they had used marijuana at least once. The state rate was 16.2 percent.
21.6 percent reported that within the two weeks prior to the survey, they had consumed five or more alcoholic drinks in a row. The state rate was 15.2 percent.
Despite the data, Mayer won't use scare tactics in her efforts to dissuade students from abusing drugs and alcohol.
"I want to give them factual information because if they know the facts, then I think they'll make better choices," she said.