Neighbors: Matthew Schultz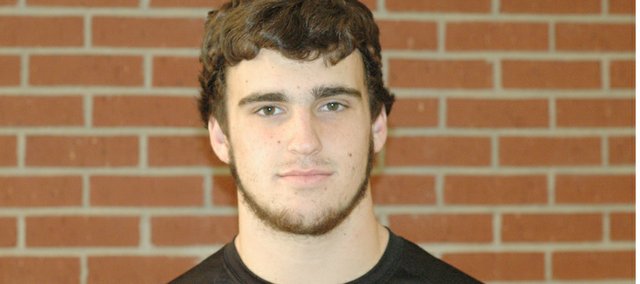 Senior, Eudora High School
Q: How long have you lived in Eudora?
A: 15 years.
Q: What is the best advice you've ever been given?
A: Don't eat yellow snow.
Q: What is the biggest risk you've ever taken?
A: Stage diving
Q: What are three things people should know about you?
A: I love my family, I'm a silly guy and I love to make people laugh.
Q: What are three of your pet peeves?
A: When someone wakes me up two minutes before my alarm clock goes off, people who have bad attitudes and people who don't treat others with respect.
Q: When you were a child, what did you want to be when you grew up?
A: An actor, but now I want to be a physical therapist.
Q: What is your ideal vacation?
A: Going to Australia
Favorite things
Song: Any song by Vanna
Favorite movie: "Biodome," "National Lampoon's Christmas Vacation," or any of "The Fast and the Furious" movies.
Favorite Book: "1984" by George Orwell
Food: Chipotle burritos