Neighbors: Roberta Lehmann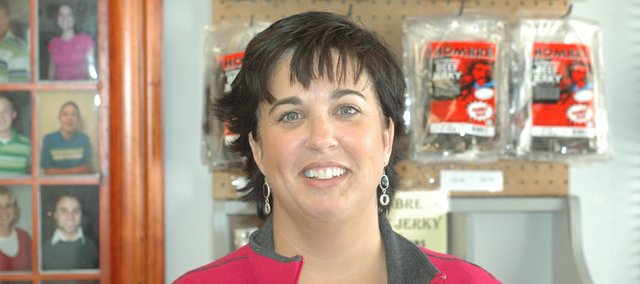 Occupation: Office manager, Pyle Meat Co.
Family: Husband and six children
Q: How long have you lived in Eudora and what brought you here?
A: I've lived here all my life with the exception of getting married and moving away for nine years. We moved back because of my husband's job.
Q: What is the best advice you've ever been given?
A: Enjoy your children while you can
Q: What is the biggest risk you've ever taken?
A: I guess our biggest risk was following my husband's job and starting over every time.
Q: When you were a child, what did you want to be when you grew up?
A: I always wanted to go into forensics
Q: What is your ideal vacation?
A: A beach.
Favorite things
Song: Anything song by Brad Paisley
Favorite movie: I like any stupid comedy
Book: Sue Grafton's Alphabet series
Food: Chicken tacos from the Salty Iguana