5 questions: Township fire department to have chili and soup feed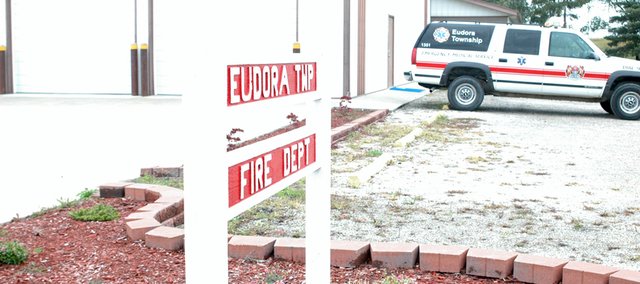 The Eudora Township Fire Department and the Ladies Auxiliary will have its third annual Chili and Soup Feed from 4 to 8 p.m. Saturday at Eudora Township Fire Department, 310 East 20th St.
There is a request for a $5 donation at the door and all proceeds will to go to the Burn Unit at Children's Mercy Hospital.
Township Fire Chief Mike Baxter and assistant chief Duke Verhelst discussed the fundraiser.
Q: Where did the idea to do this event come from?
A: This event has been going on for three years and was started because we wanted to do something involving the community since October is Fire Prevention Month.
Q: How much money has been raised at past events?
A: $500 to $700.
Q: What are some of the various types of chili and soups that will be served, and who is making them?
A: Chili, potato soup, chicken noodle soup, vegetable soup and desserts.
These all will be made by the Fire Fighters and members of the Ladies Auxiliary.
Q: People likely know what the township fire department does, but what is the Ladies Auxiliary?
A: Ladies Auxiliary was created to help with getting families involved and seeing what we do because of the amount of time that is missed from our families' events while at fires, trainings, fundraisers and such.
This gives a better understanding on the amount of time that is needed on the department and lets the Auxiliary members be able to join in and help in many ways. Also, the Auxiliary will be available in case there is a need due to a large fire or grass fire to bring water, food and such to help firefighters that need to take breaks.
Q: How important a cause is the burn unit at Children's Mercy?
A: I realized how important this really was after the first year I went to Children's Mercy to make the donation along with others from the department. Due to the unfortunate reasons these children are there, this money may help with getting such items to make patients more comfortable and items and such to help families who may need to spend lengthy amounts of time at hospital with their child. Every bit is important no matter what the amount is.