Neighbors: Caren Rowland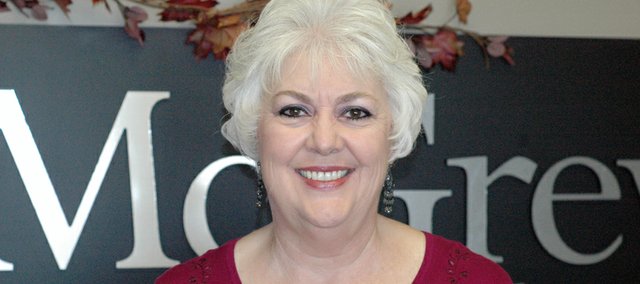 Occupation: Real estate broker, McGrew Real Estate
Family: Husband, Buddy, daughter, Elizabeth, and son, Chance
Q: How long have you lived in Eudora?
A: About 28 years.
Q: What is the best advice you've ever been given?
A: Believe in yourself.
Q: What is the biggest risk you've ever taken?
A: Getting into real estate in 1991
Q: What are three things people should know about you?
A: I'm crazy about my family, I love my job, and I love to garden.
Q: What are three of your pet peeves?
A: I don't like being lied to, and I guess that's about it.
Q: When you were a child, what did you want to be when you grew up?
A: An airline stewardess
Q: What is your ideal vacation?
A: We like to go four-wheeling in Marble, Colo.
Favorite things
Song: "The Sweetest Thing" by Juice Newton
Favorite movie: "Dances With Wolves"
Food: A good steak