Neighbors: Danielle Young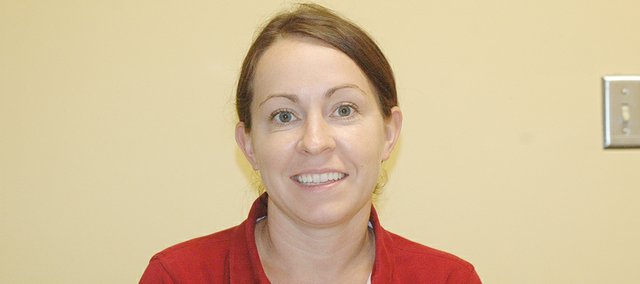 Occupation: Nurse for Eudora School District
Family: Husband and two sons
Q: How long have you lived in Eudora?
A: I've lived here for about six years.
Q: What is the best advice you've ever been given?
A: To stay in school and complete my degree.
Q: What is the biggest risk you've ever taken?
A: A career change
Q: What are three things people should know about you?
A: I almost never say no, I'm almost always willing to help and when I get old I want to keep my toenails painted.
Q: When you were a child, what did you want to be when you grew up?
A: A veterinarian.
Q: What is your ideal vacation?
A: Anything outdoors: camping, hiking, skiing.
Favorite things
Song: My favorite artist right now is Ray LaMontagne
Favorite movie: "Patch Adams"
Book: "I Know Why the Caged Bird Sings" by Maya Angelou
Food: Italian food