5 Questions: Eudora Boy Scouts continue tradition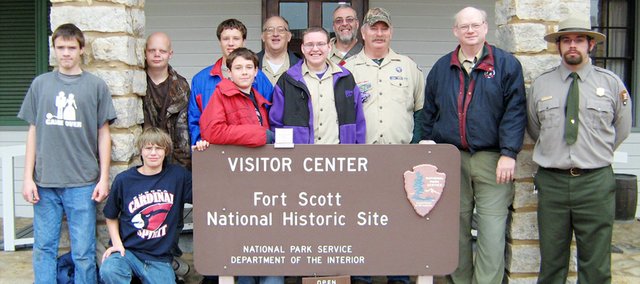 This week, the Boy Scouts of America celebrated its 100th anniversary. Eudora Boy Scout Troop 64 adult committee member John Scott, who has been involved in Scouting since 1959, talked about what it means to be a Scout.
Meetings are at 7 p.m. Mondays at Nottingham Community Learning Center.
Q: How long has Troop 64 been in existence?
A: Eudora Boy Scout Troop 64 was started by the Eudora Methodist Church in 1929 and has been sponsored by the Eudora Lions Club since 1957. To be part of Troop 64, it costs $35 a year plus other costs as needed — for a uniform, food and equipment costs for camping and special activities costs. To help the boys earn their way, the troop enables them to sell trash bags twice a year.
Q: What happens at meetings?
A: We restate our allegiance to the Scouting principles: Duty to God and country, and to help others. We then learn or practice Scouting skills, while helping each other learn, and sometimes have competitions to see how well we have really learned some of these skills. We also learn how to work together to plan or accomplish special activities and events.
Q: Why is public service such an important part of Scouting?
A: Public service is the means we use to demonstrate our commitment to God, our country and others. Every year, our troop leads and directs a community-wide food drive to help our neighbors who are in need. While we lead the event, this task could not be accomplished without help from the Eudora Cub Scouts, Girl Scouts, 4-H Club and the full support and assistance of our community. We also put out flags in five area cemeteries on Memorial Day and do other service projects each year.
Q: What are some of the events in which the troop participates?
A: Every year we camp out many times, visit historical sites and attend special training events where we learn life skills, put them into action and have fun at the same time.
Q: What do you like most about your involvement with scouts?
A: Fellowship with our youth and adult leaders.
More like this story