USD

491 announces board of education candidates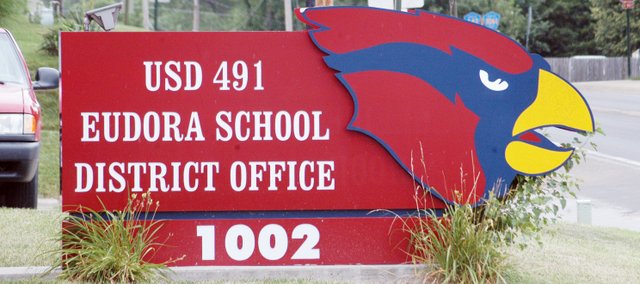 Eudora USD 491 has announced the names of nine candidates for the Board of Education position vacated by Keith Nowland.
The names were revealed Thursday night during the board's monthly meeting.
The candidates are Dr. Peter Bock, Dr. Daniel Dickerson, Jason Hoover, Michael Howard, Nancy Jackson, Marion Johnson, Bryan Maring, Michael Warner and Christine Yoder.
The board will appoint the candidate it feels is best qualified to serve.

The applications must be reviewed during an open session and the board likely will schedule special meetings within the next month to interview candidates.
The applicant who is appointed will serve until the next general election, which will be in April 2011.
Nowland resigned his position because he had moved out of the district in November and, according to the Kansas Association of School Boards, no longer was eligible to serve on the board.
Read the full story in the Jan. 21 issue of The Eudora News.