Council clarifies process for filling vacant seat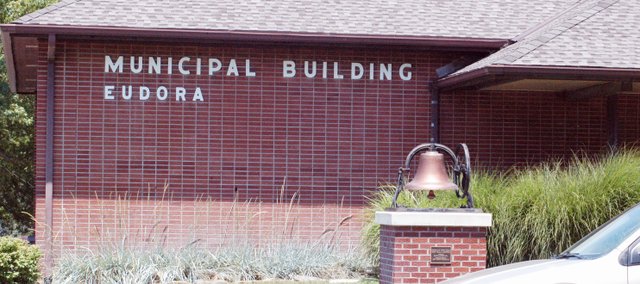 The Eudora City Council at a meeting Monday set a timeline for filling the seat former Councilman Fred Stewart vacated two weeks ago.
Mayor Scott Hopson will accept applications until March 22, with applicants asked to submit a resume as well as a written statement describing why they are seeking the appointment.
Hopson will review applications between March 22 and April 4. He then will submit to the council names for consideration as well as a list of all those who applied for the position.
The council then will speak with the candidates between April 5 and April 25.
Hopson then will make a formal recommendation to the council at its April 26 meeting.
Eligible citizens must live within the city limits of Eudora and be registered to vote.
Applications should be brought to the Eudora City Hall annex office, 12 E. Seventh St.
In other actions, the council:
• Recognized Fred Stewart for his years of service to Eudora. Stewart was mayor of Eudora from 1997-2001 and was elected to the council in 2007. He resigned from the council in late February because of health issues.

• Directed repair of unsafe and dangerous structure at 531 Ash St. It also ordered removal of two vehicles from the property.
• Declared the structure at 903 Oak St. a dangerous building and set a public hearing for April 12.
• Approved the purchase of five mobile data computers, six hand-held portable radios and 10 mobile vehicle radios for the Eudora Police Department at a total cost of about $67,000.