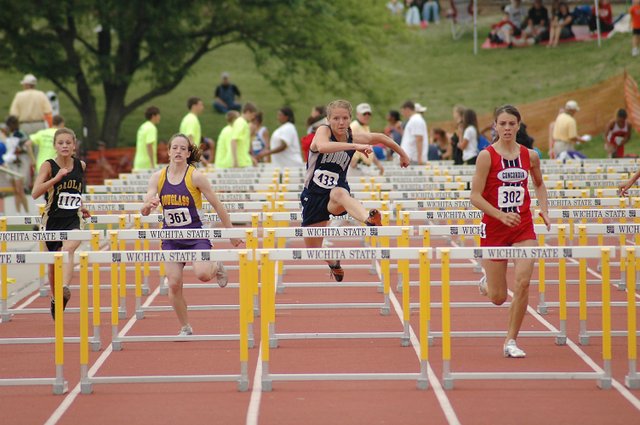 Emily Ballock competes in the hurdles at the 2007 state track meet. Ballock has already committed to run at Wichita State next year and will attempt to earn a fourth state title in the 300-meter hurdles this year.
Stories this photo appears in:

Emily Ballock has nothing left to prove.