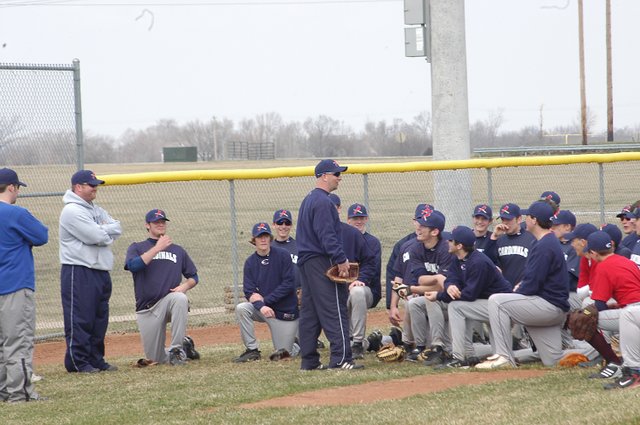 First year head coach Shaun Edmondson addresses his team before practice. Eudora opens its season Thursday against Gardner Edgerton at home.
Stories this photo appears in:

Accumulation is one factor that builds a successful coach. Whether it's Larry Brown or Joe Torre, coaches take whatever they learn from years spent coaching under older, more seasoned coaches and put it all together to mold themselves and their style as they see fit. For first-year head baseball coach Shaun Edmondson, he feels he's learned from some of the best.