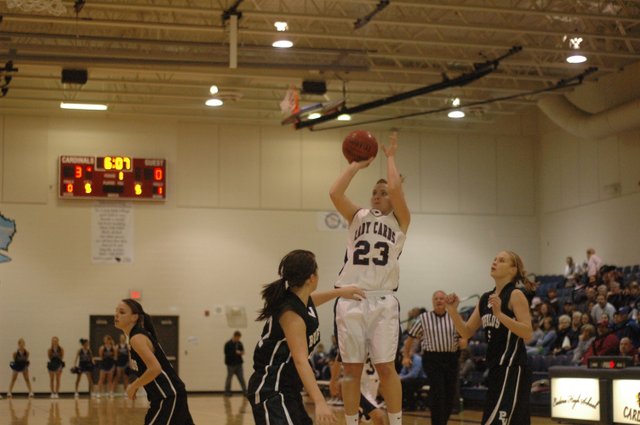 Haley Epperson puts up a shot early in the season. Epperson led the Cardinals in scoring (16 ppg) and rebounding (7 rpg). Epperson was a first team all-league and first team all-state selection. Epperson played volleyball her first three years, but didn't last fall so she could work on her game to help the Cardinals get to state.
Stories this photo appears in:

Haley Epperson and Bailey Scott grew up together playing sports. They spent countless hours honing their skills on the court and on the field. And in their senior years, all that hard work paid off.