Neighbors: John Fiore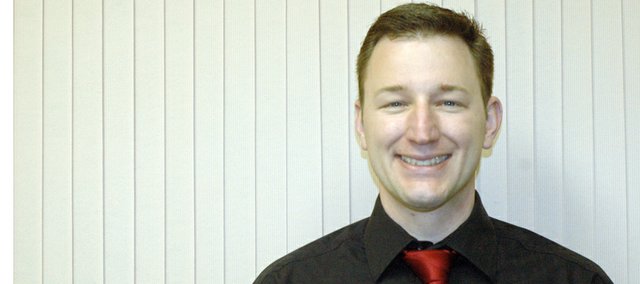 Occupation: Business services sales supervisor, Sunflower Broadband.
Family: Wife, Jennifer, and daughter, 18-month-old Miranda
Q: How long have you lived in Eudora, and what brought you here?
A: I've lived here about a year-and-a-half. The chamber of commerce opened my eyes to not just the town, but the people in it. I liked what I saw and when it came time to find a bigger house for my expanding family, Eudora made logical sense as my wife commutes to Kansas City and I commute to Lawrence.
Q: What is the best advice you've ever been given?
A: When I was about 5- or 6-years old, my old, Italian grandfather told me, "Up front, Johnny boy — get the money up front."
Q: What is the biggest risk you've ever taken?
A: Quitting my steady, 20-years-and-a-pension job to work for the cable company as a door-to-door salesman. Eight years later, it's probably the best decision I've made — outside of my wife and child, of course.
Q: What are three things people should know about you?
A: I'm a family man first, I'm working on my MBA at Baker University and my house and yard are in a constant state of improvement.
Q: What are three of your pet peeves?
A: Not enough hours in the day to get everything done, people who waste my time and political ads.
Q: What is your ideal vacation?
A: Anywhere non-touristy with my wife.
Favorite things
Song: "Cadillac Ranch" by Chris LeDoux
Favorite movie:
"The Princess Bride"
Book: " The Lord of the Rings" trilogy by J.R.R. Tolkien
Food: Pulled pork at Vermont St. BBQ