Several file for 2009 city and school district elections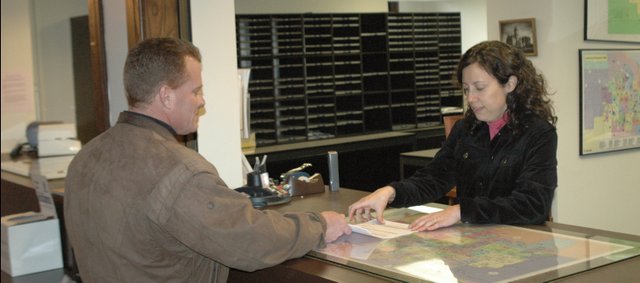 In Eudora, current Mayor Tom Pyle is seeking another term. He will face Scott Hopson and Jean Farmer. The race for two Eudora City Council seats includes incumbent Bill Whitten, and Michael Warner, Tonya Sumers, Tim Reazin and Brian Nyp.
In the Eudora school board race for three at-large seats, incumbent board member Brenda Clark is seeking another term. Other candidates are Michael Kelso, Mike Howard, Daniel S. Dickerson, Michael Warner, Eric Votaw and Keith Nowland.
"There's going to be, I think, some very strong races throughout the county," Douglas County Clerk Jamie Shew said.
For more information, read the Jan. 29 issue of The Eudora News.