5 Questions: Family resources on the way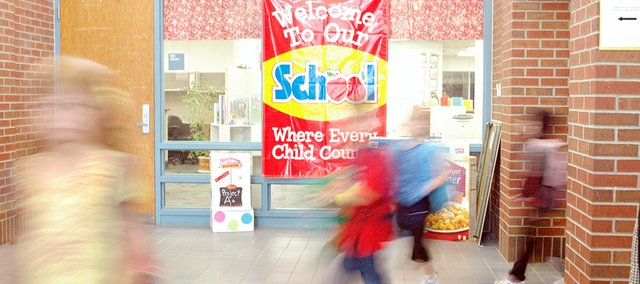 Anissa Norris, the Safe Schools Healthy Students Grant assistant director, talked about the services now available at Eudora West Early Childhood Family Center, which is located in the building formerly known as Eudora West Elementary School.
The building houses kindergarten classes, but also is the hub for services associated with the four-year $3 million federally funded grant.
The center is open from 8 a.m. to 4 p.m., Monday through Friday.
Q: What services now are available at this facility?
A: We will have a lending library dealing with books on a range of topics and things that affect families: discipline, early childhood development, topics for parents of teens, divorce, step families and health.
Q: Why is it important for parents to be educated about these subjects?
A: One of the reasons why we decided we needed to have a resource center is we needed to have a place in the schools that belonged to parents and families. This is their place within the schools.
There are a lot of topics that we encounter as parents that we don't always have training for. So, this is a way to brush up on those skills. Also, the idea of free resources is important.
Q: When will the library be available?
A: Within the next month. It will take us a while to fill the shelves completely, but we're also wanting parents to let us know what they would like. We're also asking them to donate any books they've outgrown.
Q: What services soon will be available?
A: We will offer various classes for parents multiple times throughout the year and have speakers lecture about different topics. We'll also probably offer some family nights with games and things like that. We'll also have some support groups, as well.
It's all built into the grant, but the family resource center is the place where most of the information is filtered out.
Q: Can people come in and find out about all of the various services in the district, as well?
A: We're hoping this will be the place for people to learn about everything that is offered.
You can get a referral to see Kathy Boyd (Bert Nash Social worker) and we can talk about special education evaluations. We know most parents go to their schools, but this is will be a place where they can ask any question and we can direct them where to go.
We'll also have information on Success by Six in Lawrence and Parents as Teachers.
More like this story