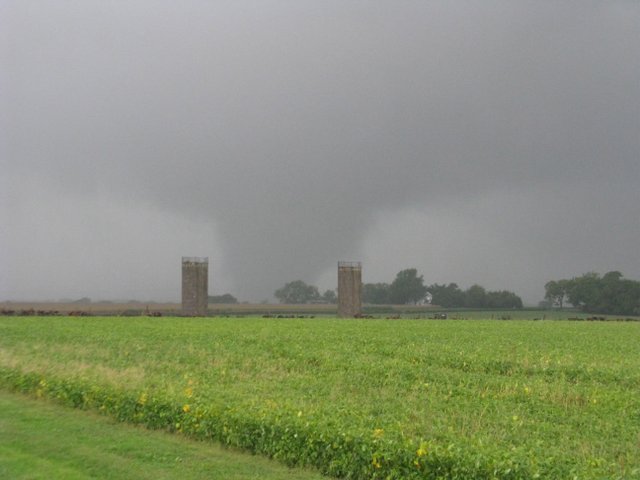 A tornado touches down about one-half mile west of the Douglas-Johnson County line near 458 Road (North 900 Road) looking northwest on Friday. According to the photographer, the tornado rumbled across East 2300 Road just west of the silos.
Stories this photo appears in:

Hesper area hit
A out-of-season severe weather outbreak Friday spawned funnels that caused damage in both De Soto and Eudora.

Before heading to his basement Friday afternoon, Douglas County resident Mark Gabriel saw black clouds churning straight toward him. When he emerged, Gabriel discovered that the storm had missed his home. Instead, it made a sharp turn northeast and hit his rental property about a quarter of a mile away.