5 Questions: Downtown event organizers look forward to Saturday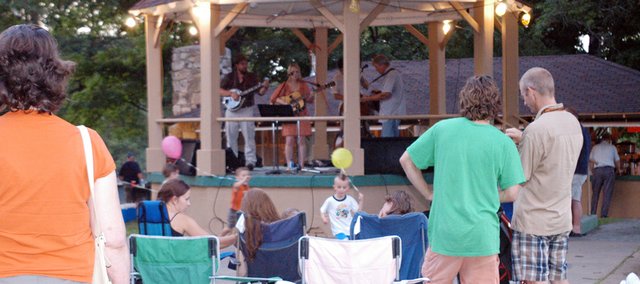 Members of the Eudora Chamber of Commerce and the Downtown Eudora Business Association have organized events that will last throughout Saturday.
There will be a ribbon cutting for all of downtown at about 4 p.m at CPA Park.
Parking will be available along Main Street and organizers request no one parks on the grass at CPA Park.
Q: What will the DEBA event consist of?
A: There will be a motorcycle show and live music featuring Eudora band 3MGs from 9 a.m. to 3 p.m. in the parking lot behind Eudora City Hall. Registration for the bike show will be $5
Q: Will downtown businesses be in on the celebration?
A: There will be a sidewalk sale, in-store specials and Madame Hatter's will serve breakfast.
Q: How important is it to have some kind of event to commemorate the completion of the downtown beautification project?
A: It's important to let people know that everything is done and showcase it a little bit. It's also good to show them what their money went to and to show them the new downtown.
Q: What will Music in the Park consist of?
A: There will be live bluegrass, gospel, and blues music from 4 to 9 p.m. at CPA Park. The Eudora Lions Club will provide children's games and there will be other children's activities.
Q: Will there be food available at Music in the Park?
A: Pyle sausage, Coffee Talk, Anthony's Diner and other various vendors will be serving food at the event. But you can bring a picnic, too. We encourage people to come down, bring their lawn chairs and join the fun.